Alkaline Wash- $275 90 Minutes. Consists of bringing the skin PH to a high alkaline level to achieve disintegration of skin tags, soften scarring, deep lines and wrinkles and systematic lifting of age spots. Success of the skin treatment varies by individual's own chemistry and years with affliction. *note: Alkaline wash can be done after strengthening the skin with successive Enzyme treatments.


Dermafile A holistic approach to microdermabrasion and chemical peels
derma files are skin polishing and resurfacing tools made of stainless steel and finely crushed cosmetic diamonds.
derma files effectively treat aging and sun damaged skin, enlarged pores, stretch marks, calloused and dry skin. These effective tools stimulate collagen, reduce fine lines & ingrown hairs hyperpigmentation and scarring. Treatments show best results when done in a series of at least 4-6 sessions depending on skin type and condition. 125 for a 45 mins session or 99 as an add-on to any DMK Skin Revision Treatment.

DMK MUSCLE BANDING 275 90 minutes -Advanced facial where combined layers tighten underlying muscle tissue, resulting in a smoother , firmer appearance. Can only be performed after a at least two sessions of the Enzyme Therapy.

DMK Fibroblast C infusion Skin Revision- 195 90 minutes-A great brightening treatment that incorporates vitamin C in its most bioactive form for accelerated regenerative results.

DMK BODY ENZYME 375 90 Mins. Removes toxins and promotes firmness due to loss of elasticity. Skin is left with a noticable radiance.

Hydro Radiance Treatment- 250 90 Mins. A must for dry skin. A deeply hydrating treatment to subdue scaliness.

We offer DMK Full Line Of Limited Products and Cosmetics.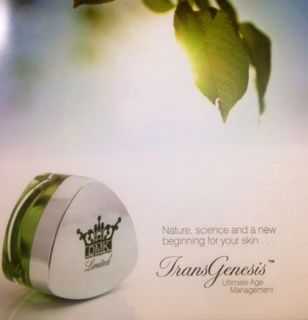 Transgenesis Cream- 250 A complete array of amino acids and pure Norwegian Caviar provides a filler -like action to plump the skin while elevating and retaining the moisture levels. Moisture is frequently lost from external and environmental aggressors. Creates a botox/ filler effect on the skin without the side effects or toxins.

Gaby's Hair Studio offers the DMK products as well as the highly acclaimed Limited line in both full size and travel.

EFA's- Supplements that benefit the skin. $60

The A Lift- Aesthetic Lift (a 12 week program) Price start at $2700


The Dmk A-Lift treatment works by stimulating the underlying structures of the skin. This is achieved by giving the face it's own little workout, similar to how you would tone and tighten the body with exercise.

The Dmk muscle banding technique is used in the A -lift to tighten and tone the skin, restoring a healthy youthful appearance.

The A-Lift treatment assists in :
Removal of dead skin cells

Exercising the facial muscles

Tightens, tones and firms the skin

Opens the vascular network bringing essential oxygen and nutrients to the skin cells

Encourages the formation of new collagen and elastin
The A-Lift can also assist with :
Reducing redness and unsightly capillaries in the skin

Providing a vibrant appearance

Reducing unwanted dilated pores
The A-Lift is a 12 week program (approx) with treatments performed once per week. The A-lift uses transdermally delivered formulations that work with the skin's functions to remind them to perform as they did when youthful
DMK works with the skin as a system, looking at the physiology of the aging process. This is what led to the development of the 'A Lift' or Aesthetic lift. The ultimate non-invasive treatment program which aims to restore a youthful appearance, and a healthy skin that functions optimally, as well as providing long lasting results

Pro Alpha Six Layer Peel: Face $1275+Neck $1500+Decollete $1750
Specific Area- POA

This is a fast effective resurfacing procedure for those wanting dramatic results. Includes six layer peel, two lift off treatments, two nutrition infusions, DMK trans dermal sunblock, Retrosin and EFA's. *note: skin must be strengthened through at least 4 successive Enzyme treatments.
Pro Peel 1300

Liquid Laser 2200 (a 6-8 week program including some products)
An effective resurfacing and rebuilding procedure, effective on thickened, uneven, sun-damaged, sluggish or congested skins. Includes revise A.

RP (revision Procedure) 1250
A light non-invasive treatment that focuses on strengthening, firming and rebuilding the skin. Great for fine lines, superficial wrinkles, fragile, weak or dehydrated skin. Includes Lift off mask, transdermal infusion and Home Prescriptive, retrosin and EFA's . includes one Muscle Banding Treatment
The Dmk Muscle Banding treatments tighten, tones and firm the face and neck with visible results with just one treatment.

Pre and Post Operative Procedures -POA

DMK specialises in customized paramedical pre & post operative skin revision systems to dramatically enhance your results and ensure longevity



DMK Bihaku 60 minutes 375 contains pigment inhibitors to prevent furthur hyperpigmentation. Treatment brings pigmentation to the epidermis where it can be broken down and flushed. This treatment should be done in a series as pigmentation is deeply embedded.
LED Light Therapy 55. 25 mins - Direct light Treatment to address a multitude of culprits of aging skin works with the underlying dermis to accelerate healing, stimulate collagen and treat wrinkles and dryness.
High Frequency Treatment Got Blemishes? Don't Squeeze! Clear & Dry out bacteria from congested blemishes with this 20 Minute Service - 45